Welcome to a unique nature experience at Nothaugen. You will find us at the fantastic coast and archipelago in Aure on Nordmøre, 164 kilometers from Trondheim and 44 kilometers from Kristiansund. We offer facilities and services for guests with tents, motorhomes or caravans.
Reception and kiosk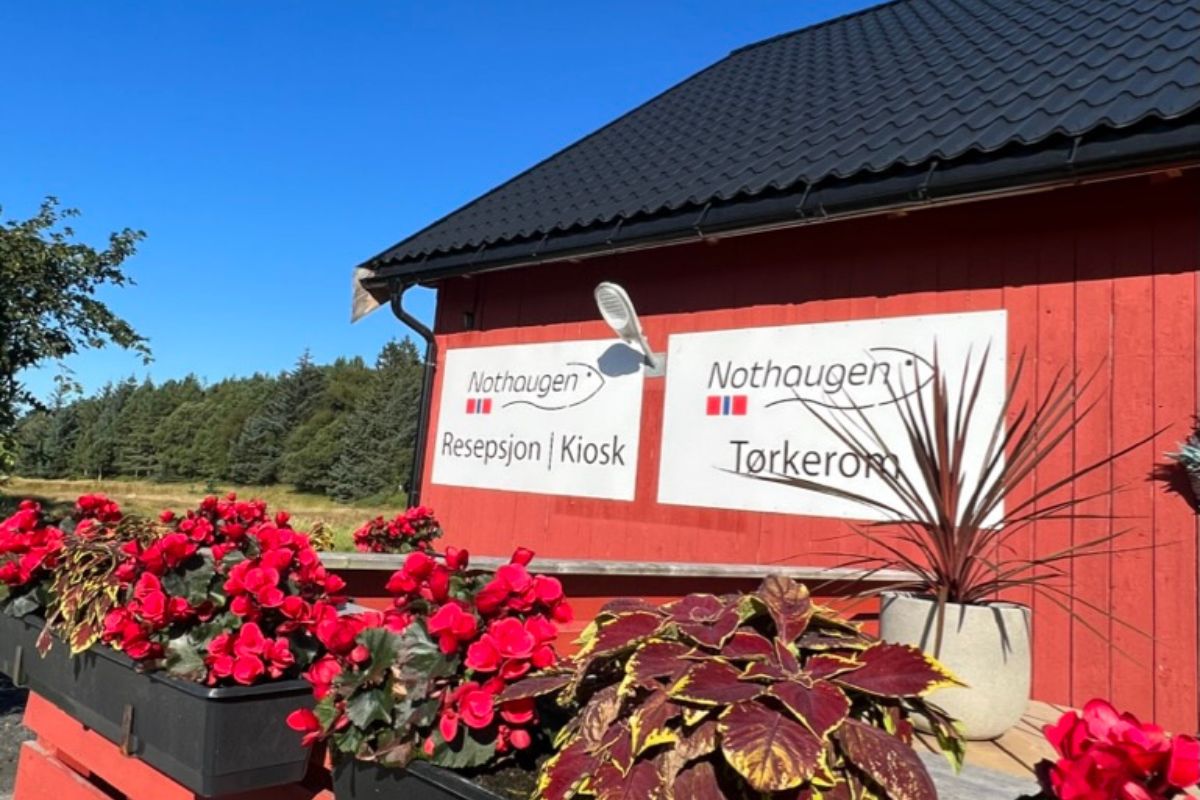 At the reception, which also has a small kiosk, you can get the necessary information about, among other things, various fishing opportunities in the local area. Here you can also buy simple snack products and souvenirs. We encourage you to use a credit/debit card as a payment method for our services.
Follow this link for more information
The marina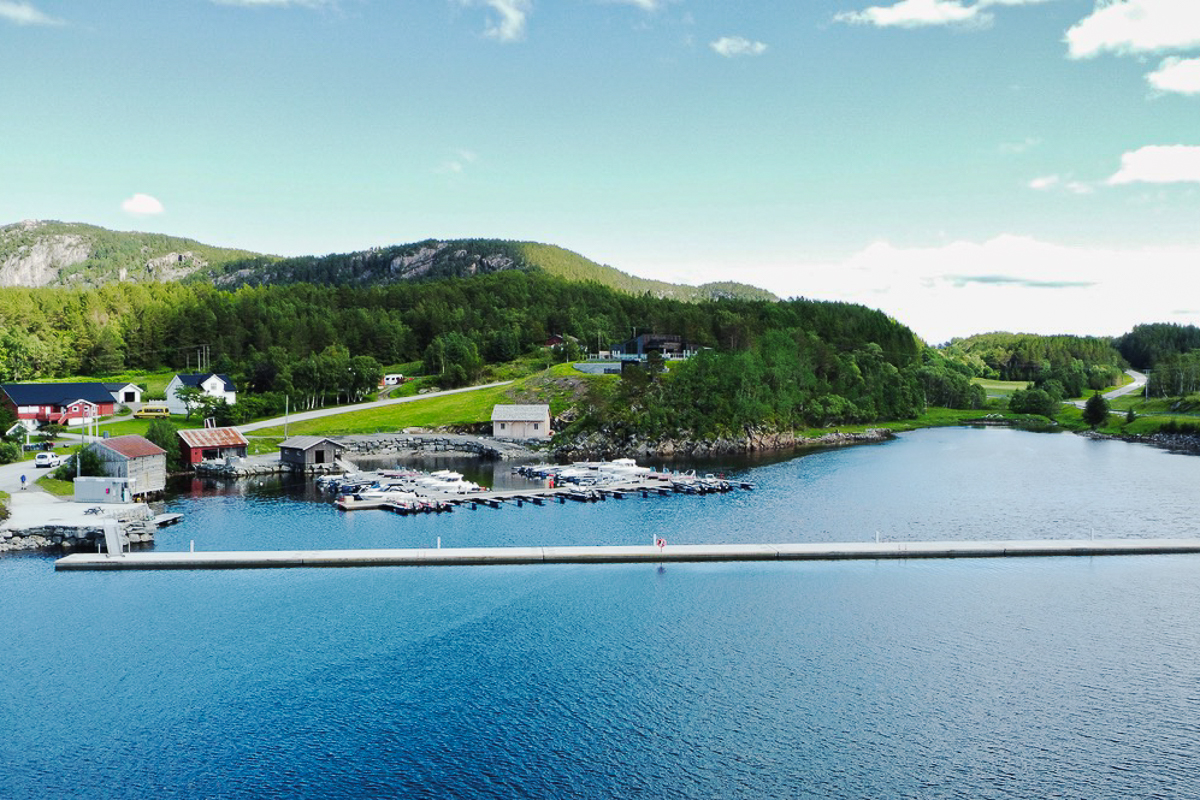 See link for more info about our marina
Sanitary building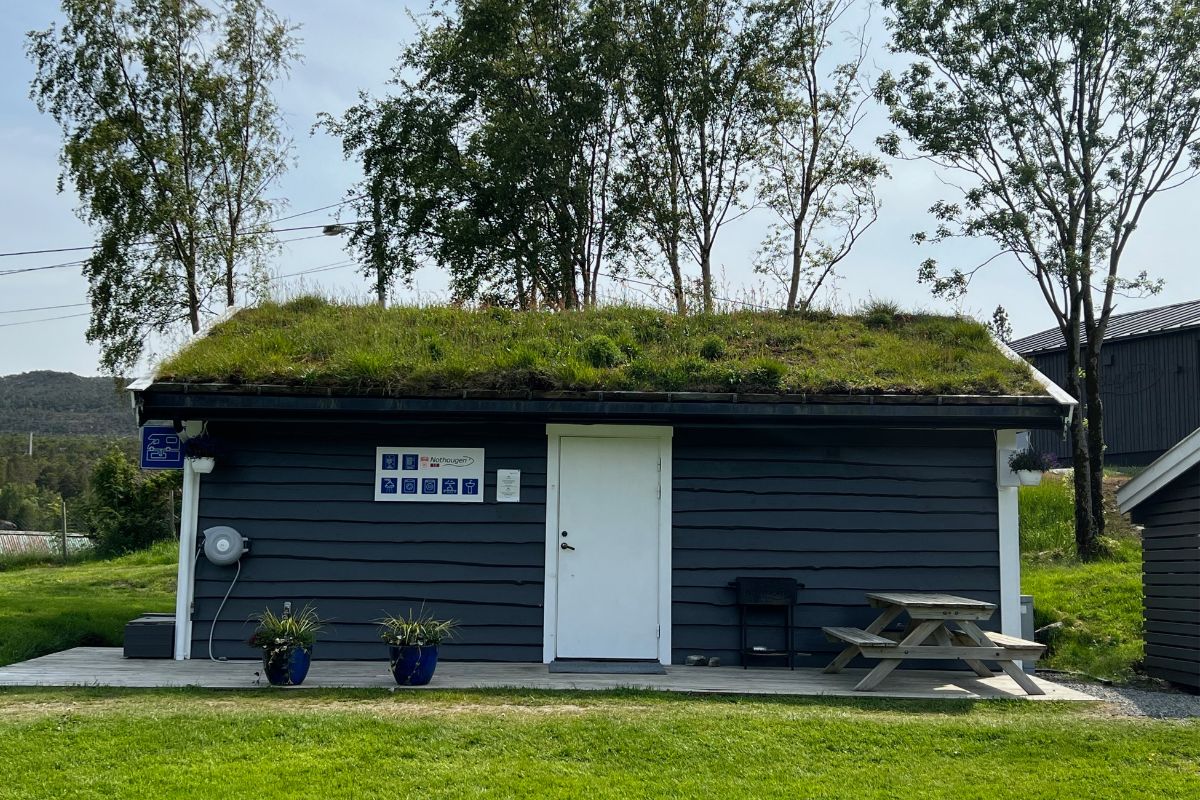 The condition of the equipment and cleanliness of the sanitary facility is one of the most important factors in choosing a camping destination.
Nothaugen offers sanitary facilities with everything you need: Standard sanitary facilities, sinks and showers with hot and cold water, washing machine and dryer.
Follow this link for more information
Camping areas 1-3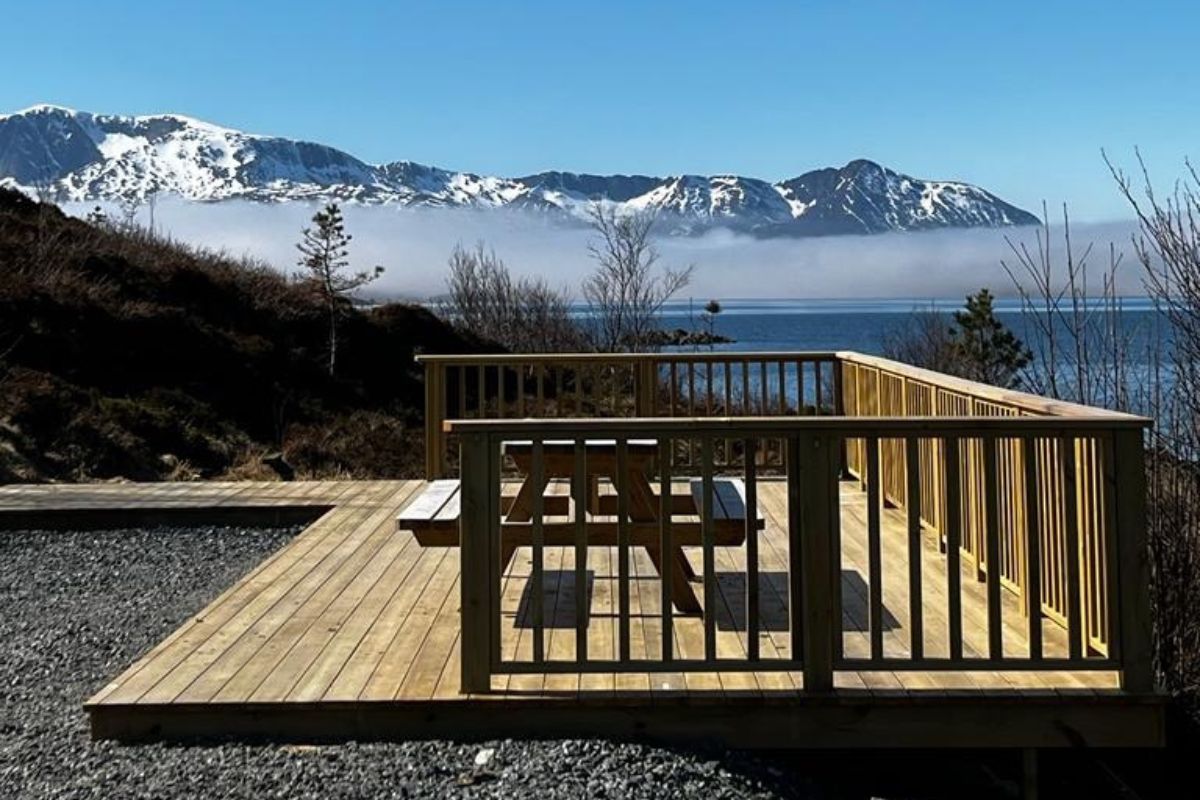 Nothaugen has several accessible camping areas, with nice flat areas for tents, motorhomes and caravans. We also have concrete and asphalt areas for those who want to stand on firmer ground.
As a guest at Nothaugen, you can choose where you want to park. Whether you want to park in our market places with electricity or if you want to park in another area of ​​the campsite, we feel sure that you will find a place that suits your wishes.
Available facilities include: Shared bathroom with shower, toilets, kitchen, electrical outlets and facilities for emptying toilets and toilet containers.
Follow this link for more information
The boathouse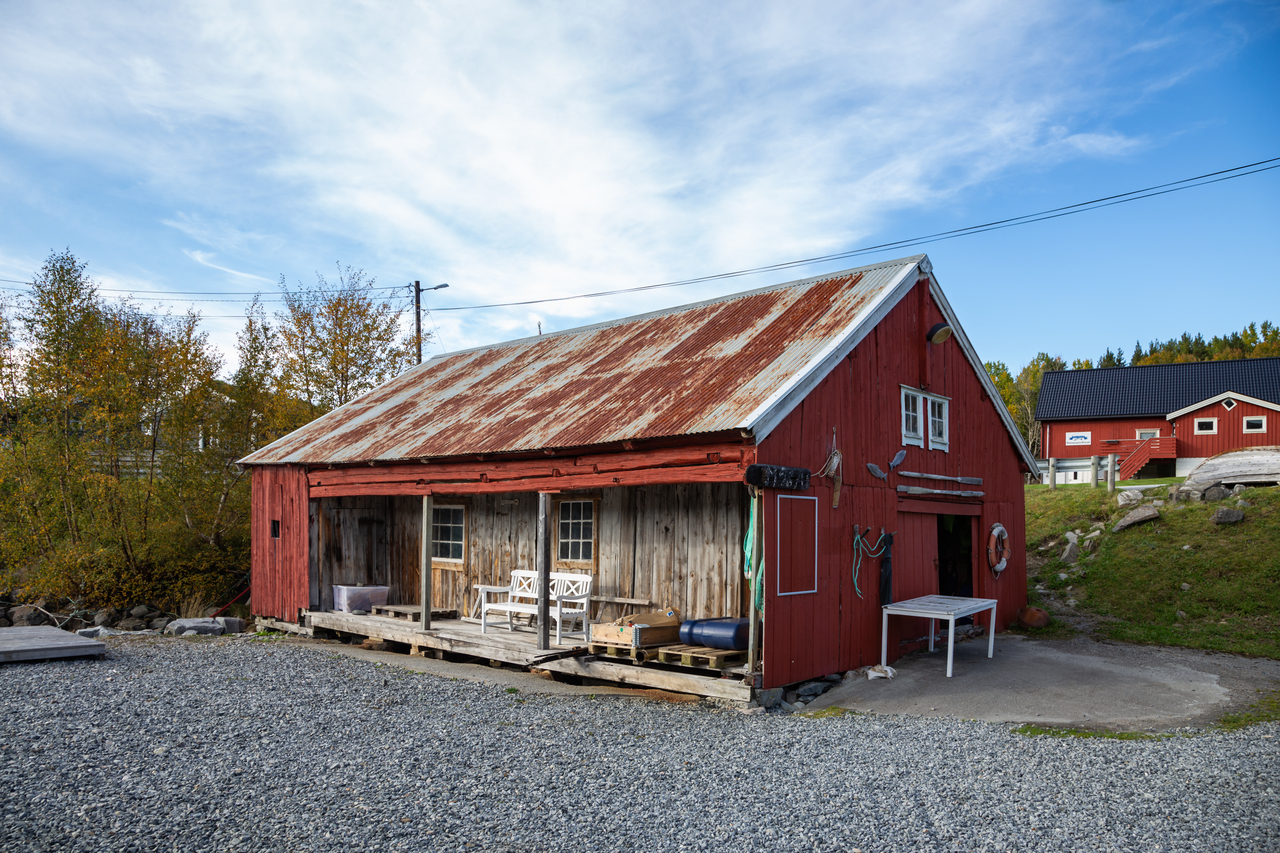 "Naustet" is a cultural and historical landmark in Norway's coastal regions, where fishing used to be the most important occupation. They have traditionally been used for storing boats and fishing gear, but today many of them are being converted for leisure use.
This special historic boathouse at Nothaugen was built around the middle of the 18th century.
Drying room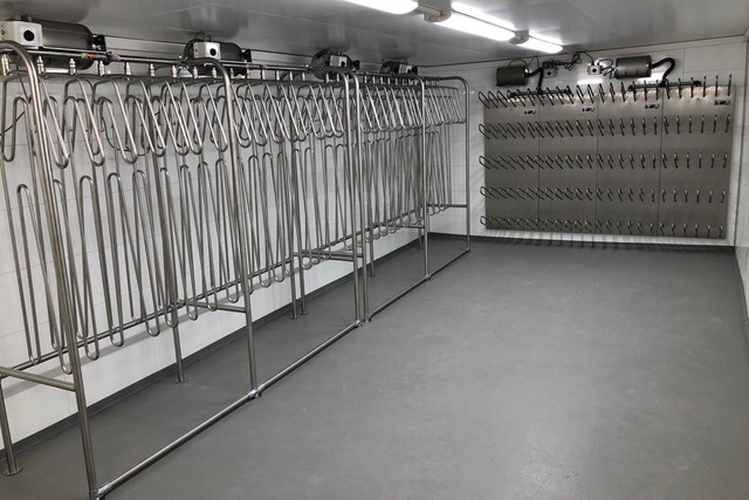 Drying room for efficient drying of wet overalls, boots and gloves. Made of stainless steel (316 V2).
With this facility, you will always be able to start the day with dry and comfortable clothes. We are the first fishing campsite to use such a system.
Fish processing house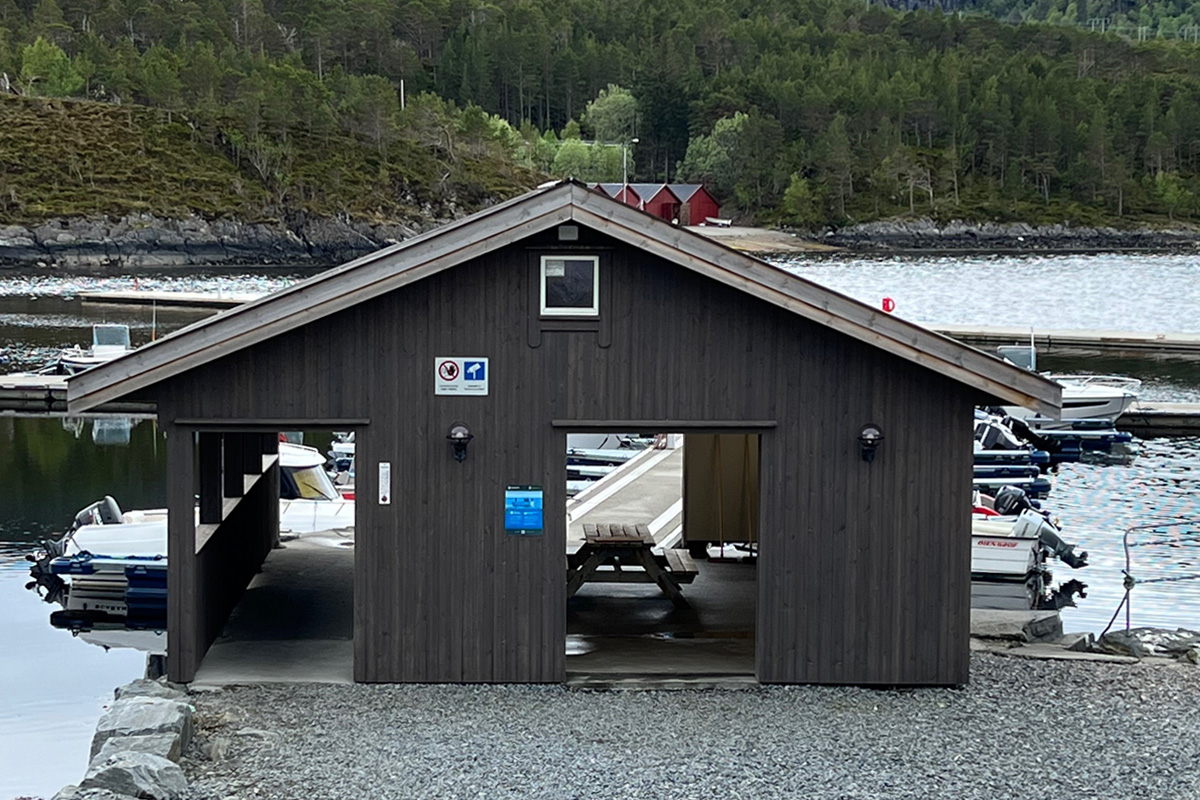 Right next to the marina and our boats, we have a separate building for processing your fish catch.
For our overnight guests, we can also offer large freezers where you can freeze and store your fish catch until departure.
Gas station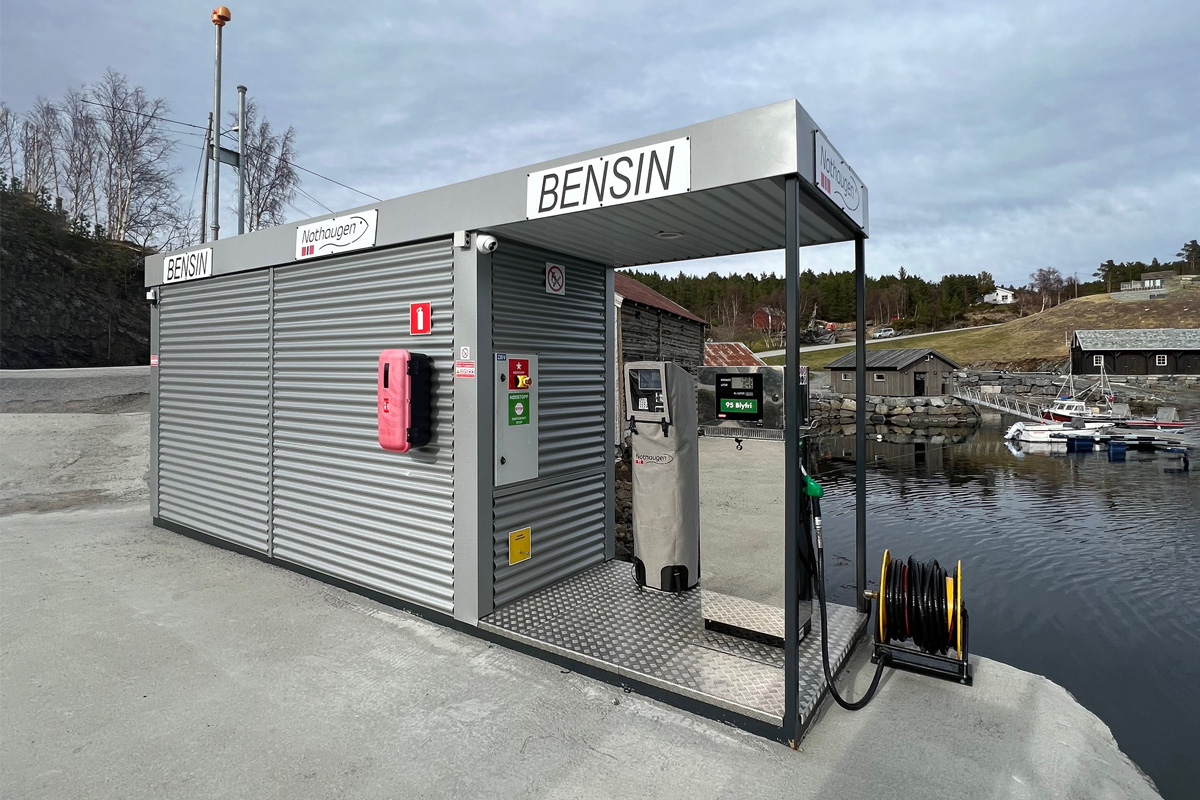 Gas station