Our facilities at Nothaugen are located right by the sea and together with the surrounding archipelago we can offer fantastic opportunities for many types of sea fishing.
Sea fishing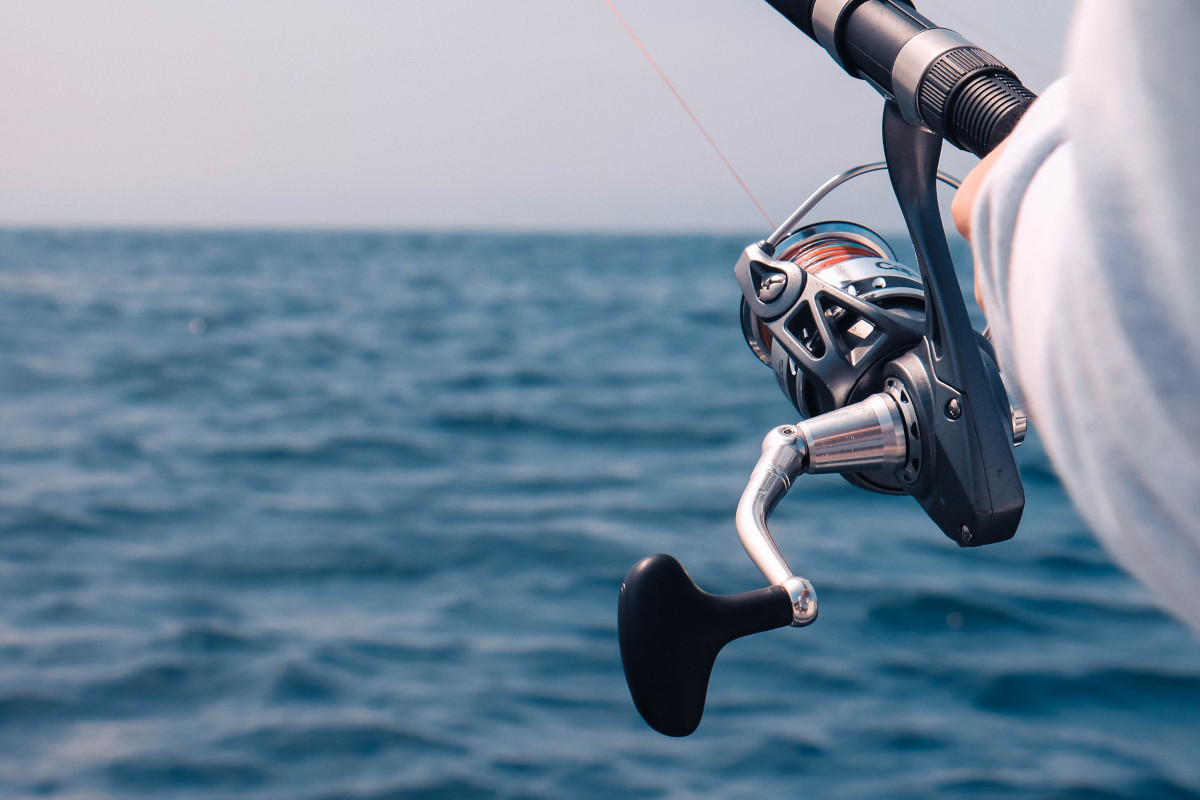 Sea fishing is an activity that can be enjoyed all year round, but the summer months are the most popular season. Both guests and locals appreciate warmer temperatures and longer and brighter evenings.
The most common of the Norwegian fish species you can catch on Nothaugen are: Cod, flounder and other flatfish, haddock, mackerel, halibut, catfish, sea trout, pollock, ling, tusk, cod and more.
Fishing trends
Fishing for the largest specimens of various species

Species fishing

Pole fishing from shore

Catch and release (catch and release)
The app "Recreational fishing"
The Recreational Fishing app (language versions include English and Russian) has everything you need to know about fishing in Norway, with tips on rules and regulations, equipment and minimum sizes.
Download from Apple Store
Download from Google Play
Facility for fish processing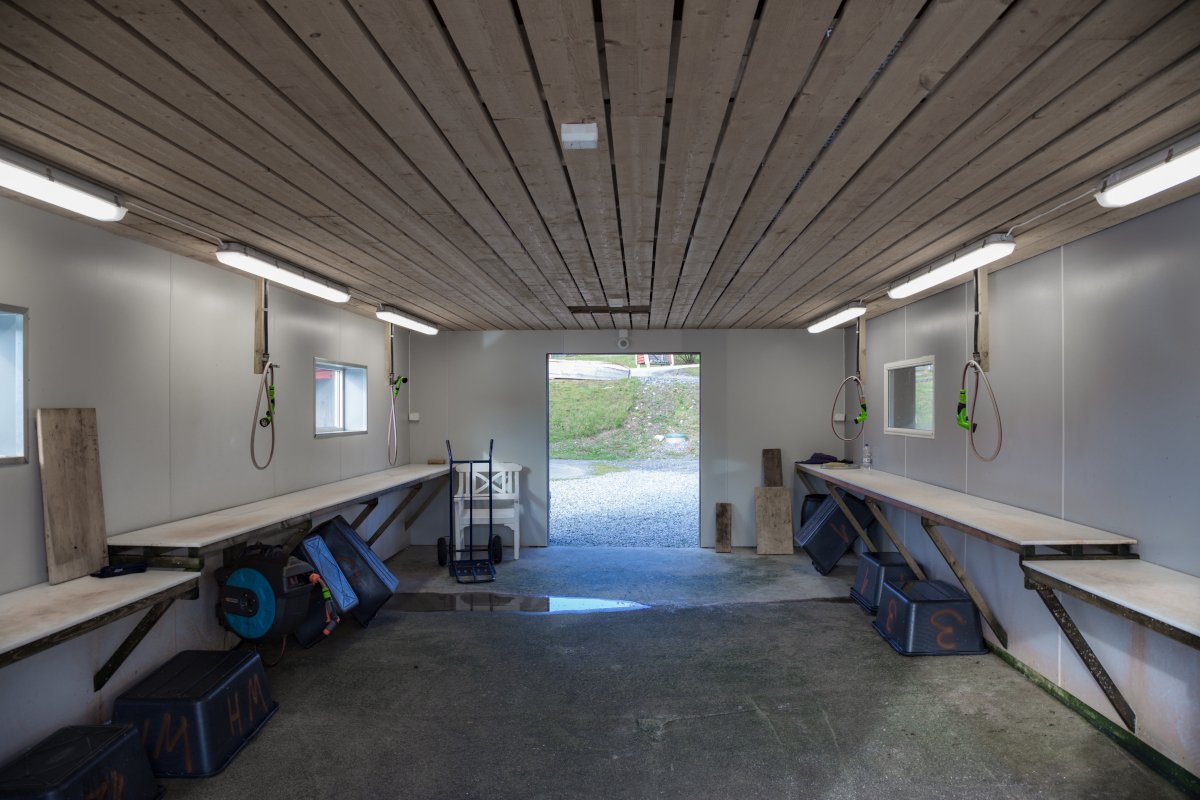 Close to the marina you will also find facilities for processing your fish catch.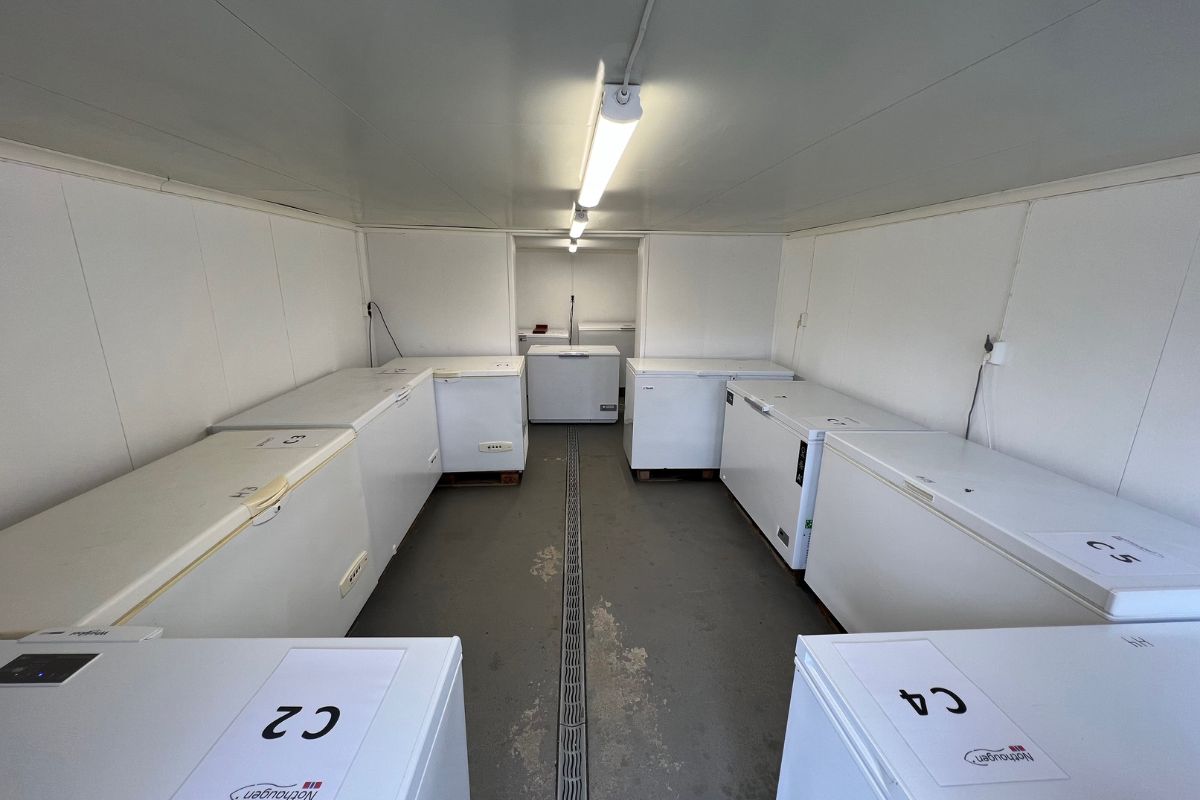 Boat rental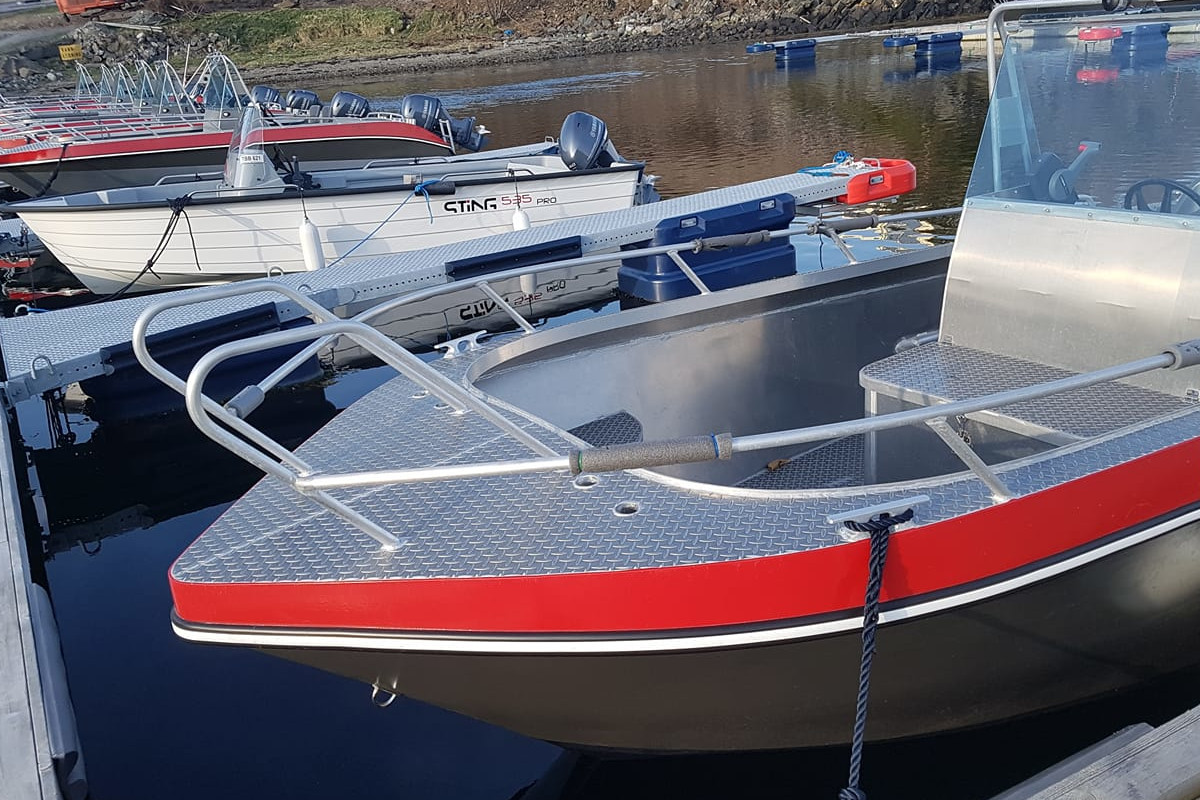 We can offer rental boats in three different sizes. The boats are solid and seaworthy aluminum boats from Kværnø, from 17 feet to 21 feet, with Yamaha outboard motors from 40 to 100 horsepower.
All our 24 boats are equipped with fishing rod holders, modern GPS, chartplotters and sonar.
Boat type 1: 15ft, 20hp (1)

Boat type 2: 15+ feet, 30 hp (2)

Boat type 3: 17ft, 40hp (2)

Boat type 4: 19ft, 50hp (13)

Boat type 5: 21ft, 100hp (7)
Laminated sea charts, life jackets, cabin/clapboard, net, 2 fishing boxes, bucket, safety equipment (various accessories) are included in the rent. You fill up with petrol at our petrol pump by the marina, which has a payment machine for payment cards. The boat you are renting has full fuel tanks. When you return the boat, both tanks must be filled up.
To rent a boat, we need / you must bring:
Valid passport / ID

Responsible person / boat driver can communicate in English or Norwegian

Boat driving test for those born after 1980. For those born before 1980 who do not have a boat driving test, relevant experience / knowledge is required.

Rental agreement, passenger list and safety report form.

You will receive them on arrival.

Payment card (Visa / Mastercard).

We reserve NOK 10,000 on your credit card to cover any losses.

Please ensure that your credit card is valid in Norway before arrival
Price overview
See our price overview for camping services, boat and cabin rentals.
Marina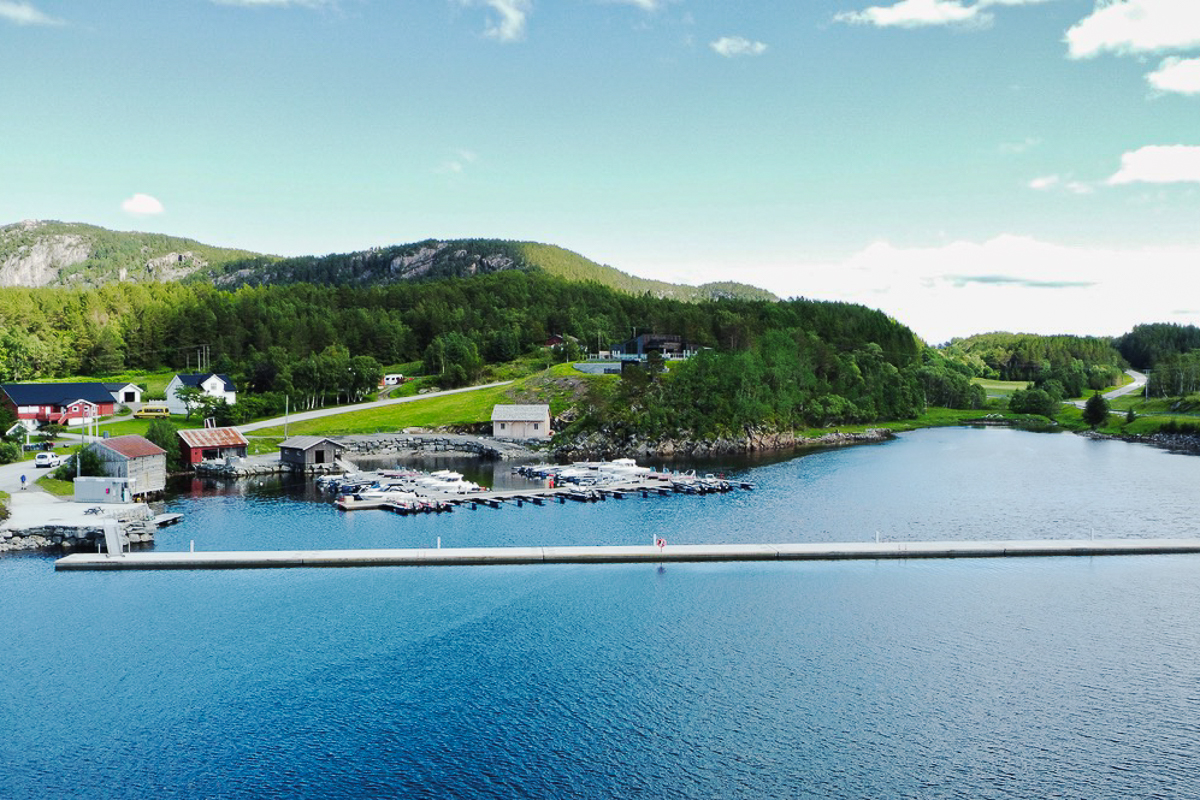 See link for more information about our marina.
Safety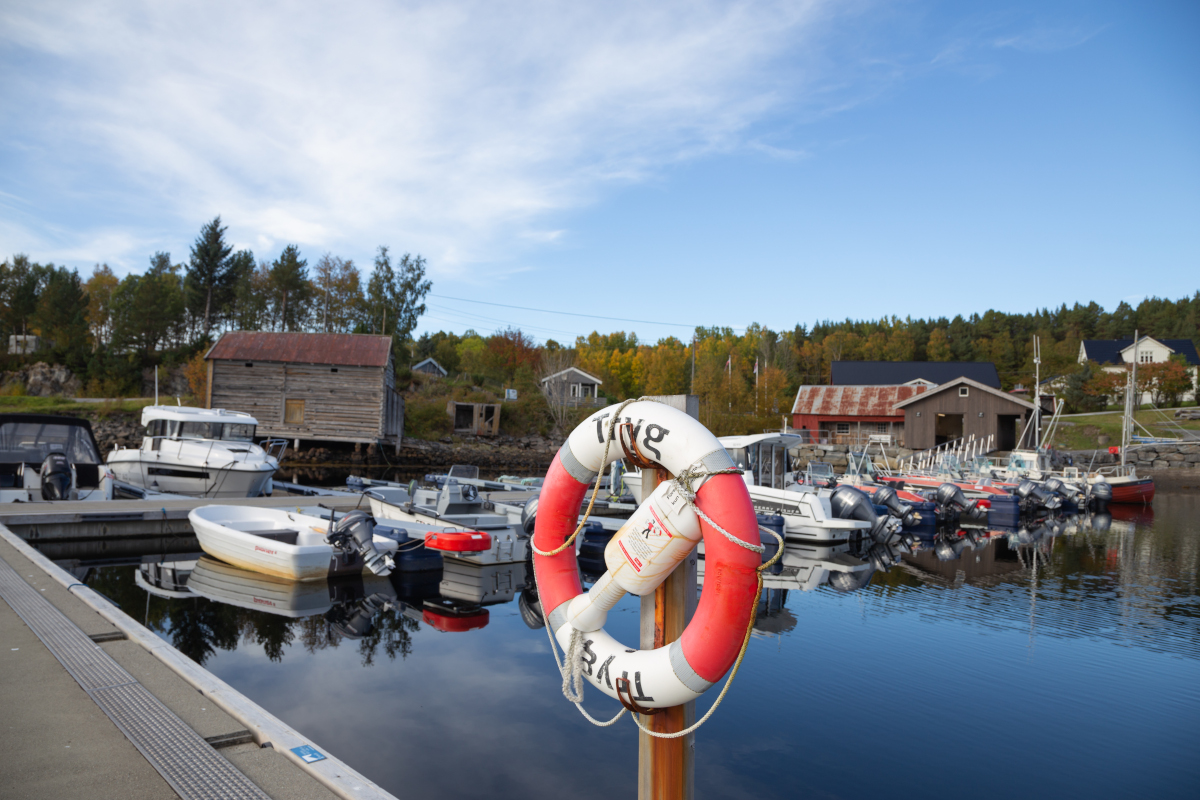 Be sure to familiarize yourself with the rules of the sea and follow them. Think security at all times. Respect the sea and the weather. Use life jackets or other flotation devices.
Make sure you are rested and sober. Be considerate and remember that safety, the environment and well-being for everyone is a shared responsibility.